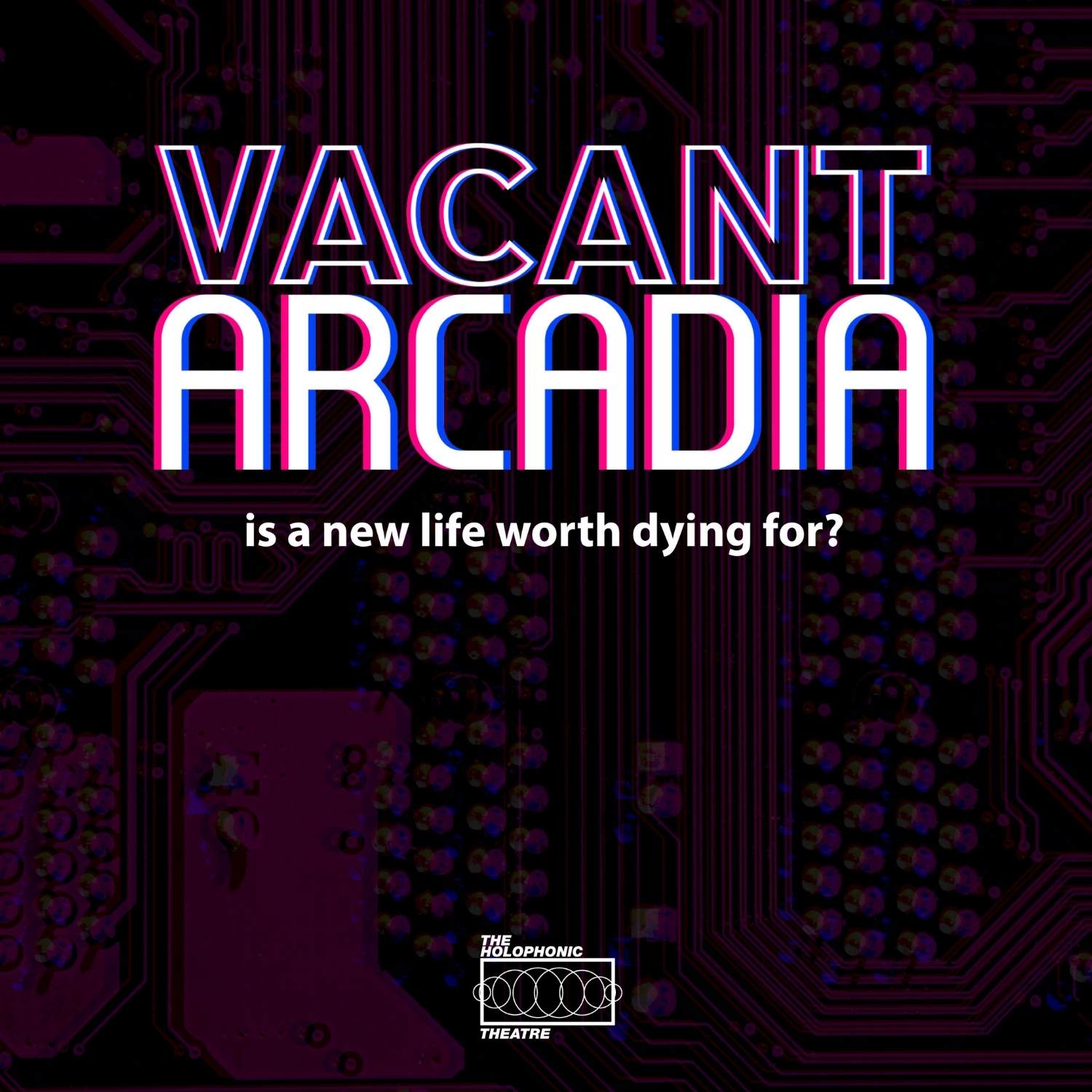 Vacant Arcadia is a futuristic musical based in a decaying orbital city. As things fall apart, six people are placing their hope in an illegal augmented reality game. Will winning lead them from the dark gutters of society to a place of rebirth or cast them even farther from their goal? And most importantly... is a new life worth dying for?
Episodes
Saturday May 22, 2021
Saturday May 22, 2021
Can't wait for new episodes to come out? Want to binge? Visit our website at theholophonic.com and learn how to gain early access to the entire series!
* Vacant Arcadia was recorded remotely during the pandemic *
Cast
Edward Mulligan: Christian Regan (they/them)
The Operational System of the Fifth Retrograde Economic Zone (REZ5): JTE (he/him)
Mark 8.13 (Marx): Lindsay Zana (she/her)
Max Vander The "Crypt Commander": Shishishiena (she/her)
Barry Douglas (Machie): Tom Catt (they/them) 
Lil Tipsy: uncertain (they/them)
Dr. Lawrence Kilbourne: Zach Serota (he/him)
Production Team
Co-Artistic Director, Script Writer, Director, Composer, Lyricist, Sound Designer: Nye (they/them)
Co-Artistic Director, Script Writer, Lyricist: Terran (they/them)
Sound Designer: Matrix (she/her)
Ambience Designer: Mute Zero (He/Him)
Composer, Musical Director: Local No.Body (he/him)
Composer, Arranger: Scott Interrante (he/him)
Mixing/Mastering: Michael Isabella (he/him), Scott Interrante (he/him)
Stage Manager/Production Assistant: Veto (he/him)
Graphic Designer: Nightfawn (she/her)
Resident Artist: Crowe (they/them)